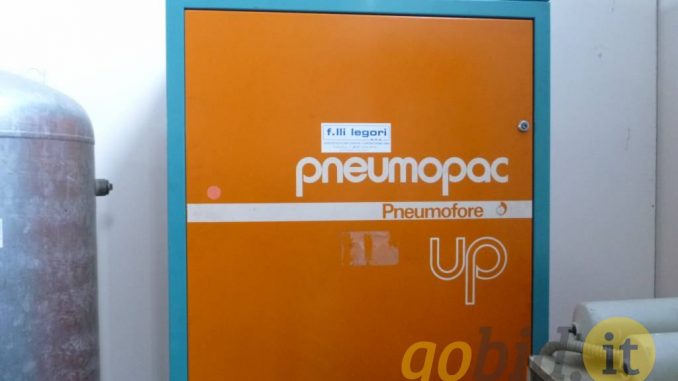 NWD ref: po 18-75-0599
تعلن لجنة العطاءات بالشركة الوطنية لحفر و صيانة آبار النفط عن تمديد عطاء شراء AIR COMPRESSOR UNIT إلى يوم السبت 26-10-2019
Item
MPR No.
Stk. Qty.
Req. Qty.
UOI
Description
Part No.
AIR COMPRESSOR UNIT
1.
18-70-0066
CAPEX
6
UNITS
UP6-30E-200HA – EX-PROOF Zone 2 INGERSOLRAND ROTARY SCREW TYPE AIR COMPRESSOR, MOUNTED ON HEAVY DUTY GALVANIZED CHANNEL BASE SKID
COMPRESSOR SPECIFICATIONS:
*
MODEL : UP6-30E-200HA – HIGH AMBIENT FIXED SPEED ROTARY SCREW AIR COMPRESSOR
UP6-30E-200HA
*
MOTOR SPECIFICATION : 30HP, 460V/3P/60HZ
NEMA 4 WITH TOTALLY ENCLOSED FAN COOLED
MOTOR AND STAR DELTA STARTER
*
CAPACITY : 101 cfm @ 200PSIG
*
MAXIMUM OPERATING PRESSURE : 200PSIG
*
AFTERCOOLER CTD : -15°F
*
FAN AIR FLOW – 3100CFM
*
OUTLET : 2″NPT
*
SOUND LEVEL -PER CAGI-PNEUROP TEST CODES
STANDARD ENCLOSURE – 69dBA
*
AUTO CONDENSATE DRAIN STANDARD COMPONENTS
MOUNTED ON COMPRESSOR
*
OUTDOOR MODIFICATION ENCLOSURE FOR
WEATHERPROOF PACKAGE
*
COMPRESSOR PIPE TO SKID EDGE WITH FORKLIFT
PORT AND LIFTING EYES
*
After cooler WITHOUT AIR TANK
*
BRAND NEW/UNUSED
*
NO TANK
*
AMBIENT TEMPERATURE: -6degC minimum, 58degC Maximum
*
Relative Humidity rarely exceeds 30%
*
The heigth average is 300 mtrs to 450mtrs above sea level
*
The Parts necessary protection explosion proof type: main drive motors, fan motors, starter package to have positive pressure feed and all solenoid valves
2.
18-70-0066
36
EA
FILTER COOLANT
54672654
3.
18-70-0066
36
EA
SEPARATOR CARTRIDGE
54749247
4.
18-70-0066
36
EA
FILTER ASSEMBLY
89265300
5.
18-70-0066
12
EA
ULTRA PLUS COOLANT, 5 GALLONS
54772603
6.
18-70-0066
36
EA
FILTER PANEL
22053722
7.
18-70-0066
36
EA
BELT
89265060
8.
18-70-0066
6
EA
STANDARD RUN TEST CERTIFICATE & WARRANTY
39656889
9.
18-70-0066
6
SETS
PARTS BOOK AND USER MANUAL FOR UP6-30E-200HA
10.
18-70-0066
3
UNITS
TZ-142 INGERSOLRAND DESSICANT AIR DRYER
AIR DRYER SPECIFICATIONS:
*
MODEL : TZ 142
*
INLET CAPACITY : 14.2 M^3 /MIN , 503 cfm @ -40°C
*
OUTLET : 2″ NPT
*
MAXIMUM PRESSURE : 14 Barg
*
WORKING PRESSURE AT SITE : 8.1Bar(120psig)
*
WITH PNEUMATIC OPTIONS
*
FOR HAZARDOUS LOCATION
*
INLET TEMPERATURE 40°C
*
CORRECTION FACTOR @ 1BARG
*
WITH 3 COAT EPOXY PAINT SYSTEM TO SUIT DESERT CONDITIONS
*
WITH ALL EXTERNAL PIPING IN 316 STAINLESS
AND 2″ INLET/OUTLET ADAPTOR FITTED
*
WITH TEST CERTIFICATE
*
WITH PARTS & USER MANUAL WITH CD ROM
*
PLEASE NOTE: VOLTAGE AT SITE IS 230/460VAC,3P,60HZ
11.
18-70-0066
3
SETS
PARTS BOOK AND USER MANUAL FOR TZ142
*****NOTHING FOLLOWS******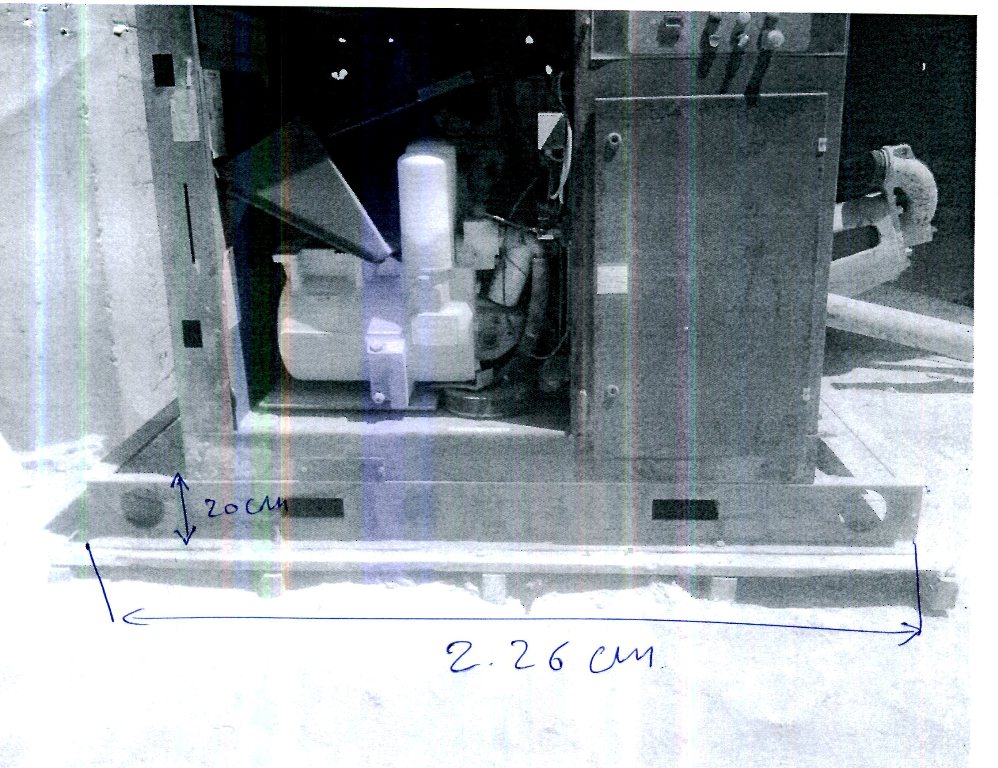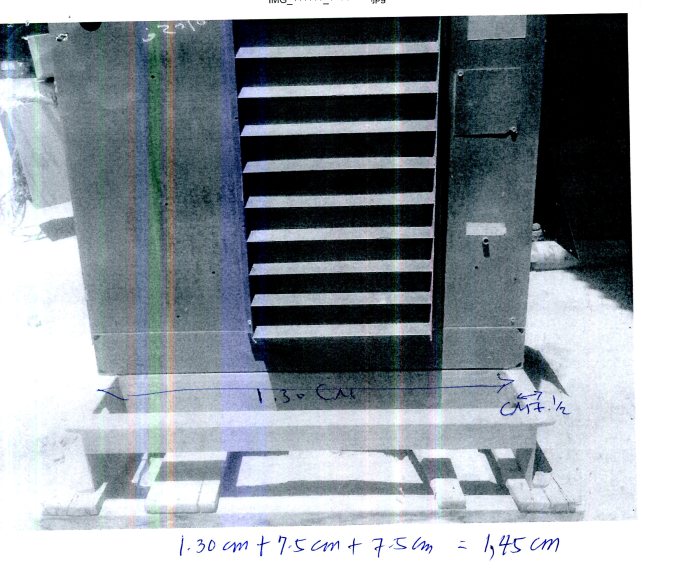 Dear sir,
Please quote for the following items as per attached specifications with your best prices and improved delivery time.
Terms & Conditions:
BID CLOSING DATE: Three (3) weeks from 22/9/2019.
CIF Tripoli, by Sea Port or by Courier (if can be accommodated) – complete with Insurance.
Delivery Time: Including Transit Period to Tripoli.
Validity of Offer: 30 to 60 days.

Name of Manufacturer & Country of Origin: Required.
Any material should not be refurbished or used.
Terms of Payment: Negotiable.
Total Order Value: Including all ancillary charges i.e. insurance, legalization of documents, courier fee for original invoice documentations required when making request for payment and for the legalization, packing, documentations etc.).
In case of alternative offer other than we required, it is necessary to provide as detailed specs and catalogs for easy evaluation.
Offer must be submitted in three (3) sealed envelopes with red paraffin wax;
One (1) Technical Offer.
A – Consist of technical details based on requirement,
B – Technical dimensional engineering drawings,
C – Data sheet,
One (1) Commercial Offer properly labeled with complete description.
One (1) unpriced offer mentioning terms of payment and delivery time only.
Addressed to:
For the attention:
Head Tender Committee.
National Oil Wells Drilling & Work over Company.
Swani Road Km. 13 El Kremiya
P.O. Box 1106
Tripoli, Libya
Tel No. 00218 21 5670701 to 05.
Regards,